The Company
Legatoria Koiné was founded on 1985 in Chianciano Terme, Siena – Italy by the artisans Francesco and Cosimo Riccio. Together, they have developed a very personal style that combines simplicity and elegance. Their line of products shows, in fact, a great ability in combining tradition and technique.
HOW DO WE WORK
Each and every item is individually crafted in the local workshop with high quality materials and vegetable-tanned leather supplied by Italian qualified distributors.
The workshop is a typical Italian "bottega", a sort of magical place where the bitter-sweet perfume of the leather is constantly in the air and the sheets of hand decorated papers lie here and there, filling the room with light and color.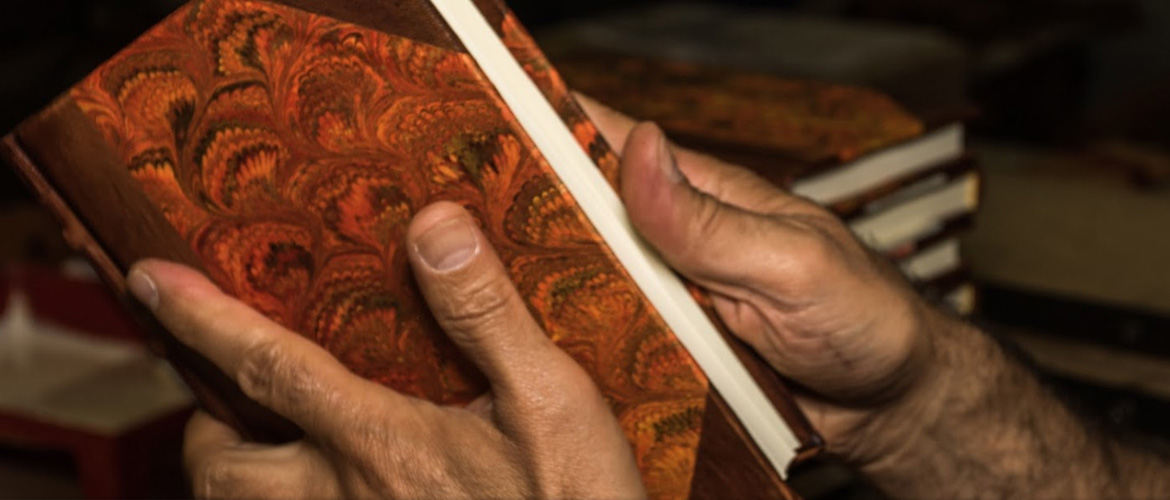 WHAT CAN WE DO FOR YOU
We produce and sell both retail and wholesale journals, diaries, telephone books, travel journals, guest books, photo albums and desktop accessories; most of them come in a very nice complimentary box.
They can be found in many shops in Italy and abroad, but if you're travelling across Italy, don't forget to stop by one of our retail shops in Montepulciano (Siena) or Orvieto (Terni).
We also realize PROJECTS ON DEMAND.
Are you organizing a SPECIAL EVENT (anniversary, wedding, celebration etc) and looking for a special object to welcome your guests? Well, don't look any further! Just get in touch and tell us more. For further information about WHOLESALE ORDERS please to get in touch with us filling in the online form.
WHAT WE DON'T DO
We're not equipped to print your text on paper, but have professional local partners which might help us to achieve the goal. This is possible for wholesale orders or special project only.
However, we would be glad to receive your printed papers and bind them for you (i.e. thesis, essays, recipe books, documents etc.). In this case, please get in touch with us to talk about technical details before printing.
We're not equipped to repair or restore ancient books.
PERSONALISATION
Embossing or printing logos or letters on our leather covers is possible for wholesale orders only. 
Well, what we know for sure is that they're heterogeneous and have different needs.
In the years we've welcome poets and writers, artists and clergymen, sailors and daydreamers, short and long range travelers, students and brides, neo-parents, executives and collectors, but also grandparents, friends and cyber buyers..
all of them looking for something special. Thank you to all of you!